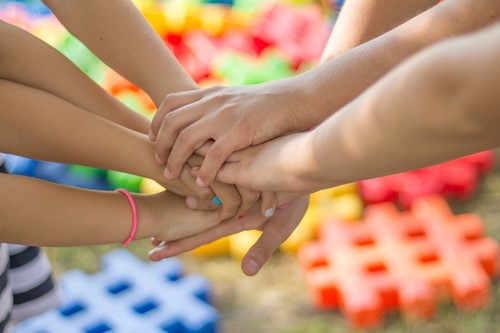 When raising children, the home is the epicenter. This is the place where you gather as a family, laugh and cry together while making memories that will last a lifetime. It's also a place to have fun, grow and learn. Home improvement projects that involve the entire household are great ways to do just that.
Here are a few projects kids can help with around the home:
Painting the Walls
Painting the walls with your children is an adventure. While you can do it on your own with fewer mistakes, it tends to be more fun when tackled with the whole household—especially the kids. Painting is a simple skill to learn, and it won't take long to teach them how to properly guide the brush or roller in the right direction, layer or correct any accidents that may occur.
Creating DIY Decor
If you have very creative and artistic kids, display that art work as proud home decor! Spend a rainy weekend afternoon crafting unique DIY decor that you can display throughout your home. The options are endless with this home improvement project, and you can customize it to suit the interests and preferences of your household.
Hanging Pictures on the Wall
If you have a few picture frames you need to hang, ask your kids to help you out. Teach them how to use a measuring tape to find the exact spot. Then carefully allow them to tap the nail into the wall. It's a beginner project, and a perfect first step toward more challenging opportunities in the future. However, this is also a project for older kids and teens.
Designing the Playroom
The play area in your home is going to be used most frequently by your kids, so it's only natural to involve them in the design process. Ask for suggestions on where to put furniture, and allow them to choose the paint color for the room.
Allowing your children to work with you as you complete home improvement projects in your house gives them real-world skills and allows you to spend quality time together while knocking out the chore list. The best part about involving the younger house members to complete these tasks with you is looking back on any completed project and knowing you did it together.